Sometimes, Text content needs to replace tabs with spaces.
These tutorials show how to convert tabs into spaces.
In Notepad++, Tab is 4 spaces.
How to convert tabs to spaces in Notepad++
Following are steps by steps to convert tabs to spaces.
Open Notepad++
Select Settings Menu > Preferences , It opens popup window
Go to the Language tab Select File type and check the Replace by space option
You can change tab size to a new value here
Please see the screenshot.
replace tab spaces in notepad++ Editor
Sometimes, You want to replace a tab with spaces or commas or a new line.
Here are steps
Open Notepad++
Go to Search Menu > Replace option
It shows popup dialog with Find What and Replace with text boxes as shown below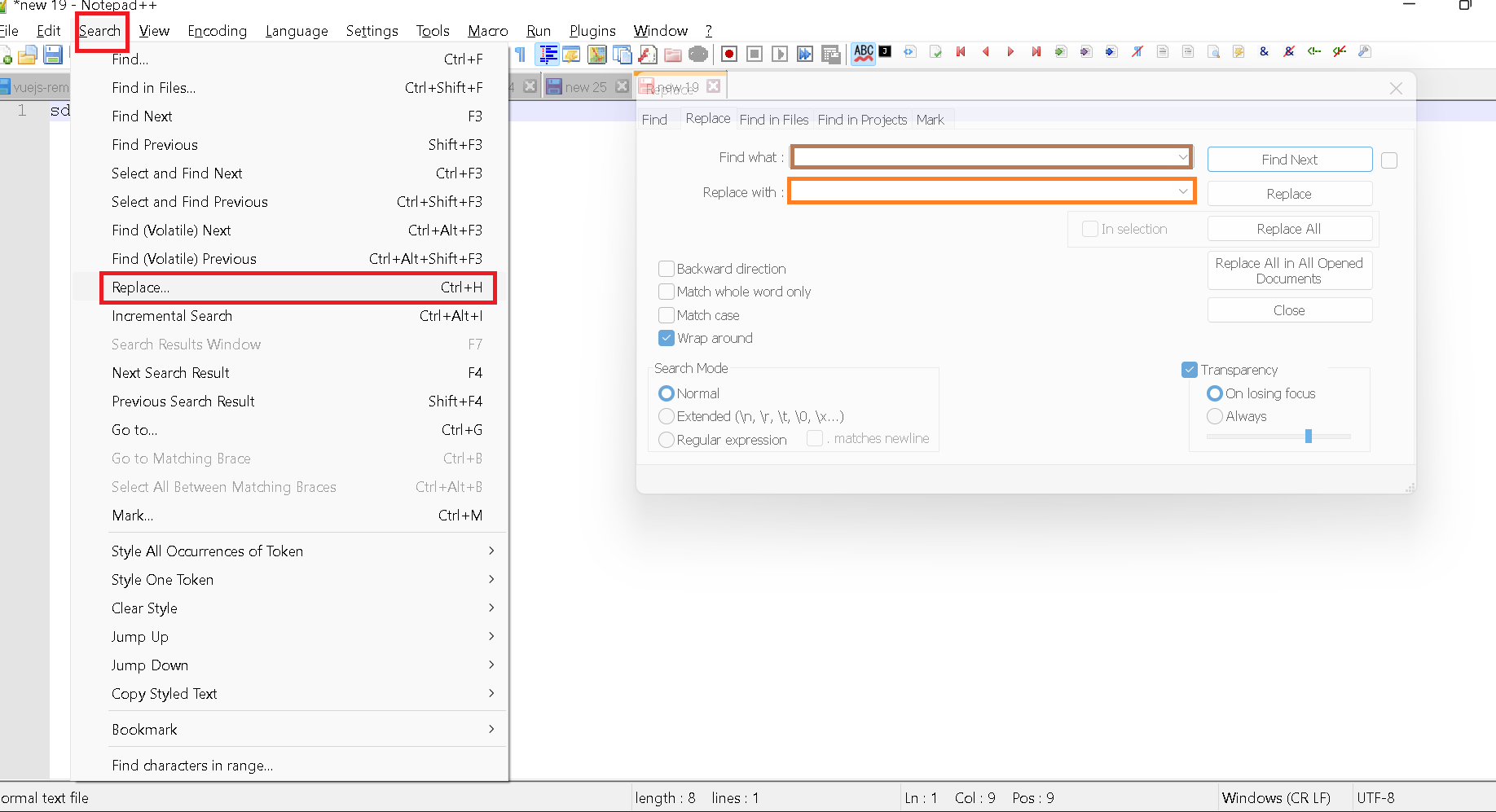 to convert tab to spaces Provide the below values and Click Replace or Replace All button Find what:
\t

Replace with
space

to convert tab to comma Provide the below values and Click Replace or Replace All button Find what:
\t

Replace with
,

to convert tab to comma Find what:
\t

Replace with
\r\n

Here are characters that you can use with replacing tab character
\b is a backspace character
\n\r is a new line with a returning end
\t is the tab character